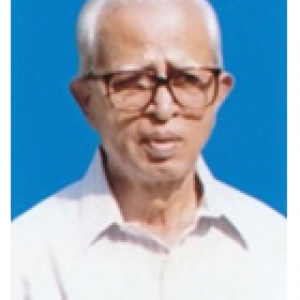 Amongst those who contributed to the development and expansion of engineering education in Bangladesh, Professor Mohammed Abu Naser deserves a special place. He was one of the leading figures to begin chemical engineering education in the country. Chemical engineering was relatively less known when the program was initiated at the then Ahsanullah Engineering College in 1950 and he was appointed as the Head of Chemical Engineering Department to spearhead establishing this new branch in the engineering curricula. Professor Naser served with an enduring commitment throughout his life to achieve this goal and today chemical engineers play a vital role in the industrial and business sector of the country. Professor Naser was appointed Dean of Engineering in 1967 and served as the second Vice Chancellor of the University during the challenging years from March 1970 to April 1975. He joined the University Grants Commission in April 1975 and retired as Chairman of the Commission in 1981. He rejoined the department which he built as Professor Emeritus and remained dedicated to teaching till his death on May 12, 2004. Professor Naser was awarded "Ekushey Padak" for his contribution to education. Above all, Professor M. A. Naser was a dedicated teacher. He always came to the class well prepared. His step by step presentation of lecture material never skipping the simplest of calculations, passion for neatness and clarity, his beautiful handwriting, his grace and personality left a lasting legacy in the minds of his students. Professor Naser treated every one with respect; he endeared himself with students by virtue of his great qualities as a teacher and a very decent human being. In recognition of the contribution made by Professor Naser, pioneer in chemical engineering education in Bangladesh, the Chemical Engineering Alumni Association of BUET decided to establish the M. A. Naser Chair in the Chemical Engineering Department .
Purpose Of The Chair
The vision of the chair is to enhance excellence in teaching and promote greater interaction between the university and outside organizations. The vision would be realized by appointing professionals having experience in industry and academia. The appointment would be open to alumni and other distinguished academic, research and industry persons working in fields related to chemical engineering. The appointees to the chair will take effective steps to enhance relationship between the university and the industry. The chair will bring in expertise from industry and academia in new areas of Chemical Engineering and enrich the current curricula, develop new contents and lead initiatives in expanding research activities.
M A Naser Chairs
Dr. M. Sam Mannan had an illustrious career, which wowed many academicians and process safety professionals. He was a Regents professor at Texas A&M University, Holder of T. Michael O'Connor Chair I at Artie McFerrin Department of Chemical Engineering, TEES Distinguished Research Professor, and Professor of Industrial and Systems Engineering, Material Science Engineering, and Petroleum Engineering. Dr. Mannan was the executive director of Mary Kay O'Connor Process Safety Center (MKOPSC), a unique institution that led to the research, education, and service to advance process safety. He has authored numerous Journal Articles, Conference Proceedings, Books, Reports, Whitepapers, Technical Presentations, Guidelines with the mission of making process safety a second nature. Dr. Sam Mannan was the first holder of the Chair, starting his tenure in 2015. With his collaboration and that of MKOPSC, the department began its Process Safety program, helmed by Dr. Syeda Sultana Razia. He passed away in 2018, leaving behind a legacy in the world of process safety that cannot be easily replaced.
Dr. Hossainy, senior research fellow at Abbott Vascular, USA and adjunct professor, Department of Bioengineering, UC Berkeley, joined as the second M A Naser Chair in 2017. Dr Hossainy had been the Head of Abbott Vascular's Innovation Incubator and supervised a group of 15 engineer and scientists, the outcome of which generated 500+ US patents and patent applications,100+ peer reviewed publications and 3,000+ literature citations; between 2008-2013 in the area of cardiovascular and soft tissue implants, drug delivery, and Biomaterials application. Under his supervision the group developed the first-ever drug-eluting Bioabsorbable Vascular Scaffold for peripheral vasculature. His group was also the recipient of two Volwiler Fellows (Highest Scientific award given in the company) and the AV Innovator of the Year Award. Dr Hossainy has received the Abott President's Award 2016 for exceptional technical contribution and has been inducted as Research Fellow to the most prestigious Abbott Volwiler Society in 2007. He was also elected to the college of Fellows at American Institute for Medical and Biological Engineering (AIMBE) in 2006.
Dr. Rafiqul Gani is currently an adjunct professor at KAIST (South Korea) and a visiting professor at Texas A&M University. For 34 years Prof Gani, starting from 1985, worked at the Department of Chemical & Biochemical Engineering, Technical University of Denmark, and is the former head and co-founder of CAPEC. Prof Gani served as an editor-in-chief of Computers and Chemical Engineering journal (2009-2015) and currently serves as editor for the Sustainable Production & Consumption, and,Discover Chemical Engineering journals. He is also a member of the editorial advisory boards of several international journals. Prof Gani has been awarded Doctor Honoris Causa degrees from University Politehnica Bucharest, University of Pannonia and Babes-Bolyai University. Prof Gani is the ex-president of the EFCE (2015-2018), a member of the Danish Academy of Science, a Fellow of the AIChE and a Fellow of IChemE. He received the AIChE Computers in Chemical Engineering award in 2015, the EFCE Jacques Villermaux Medal in 2019 and the AIChE Sustainability Engineering Forum award in 2020. In 2018, Prof Gani co-founded the PSE for SPEED Company, that develops, implements and employs state of the art PSE methods and tools to solve a wide range of problems of industrial and research significance, reliably, efficiently and very rapidly. He has published 600 articles in peer reviewed international journals and proceedings plus 5 edited books and 1 text-book. His publications have given him a H-index of 68 in GoogleScholar, 57 in SCOPUS and 52 in Web of Science (December, 2020). Prof Gani's current research interests continue with the development and application of computer aided methods and tools for modelling; property estimation; process-product synthesis, design & intensification; and process-tools integration with emphasis on energy, sustainability and application of a systems approach.